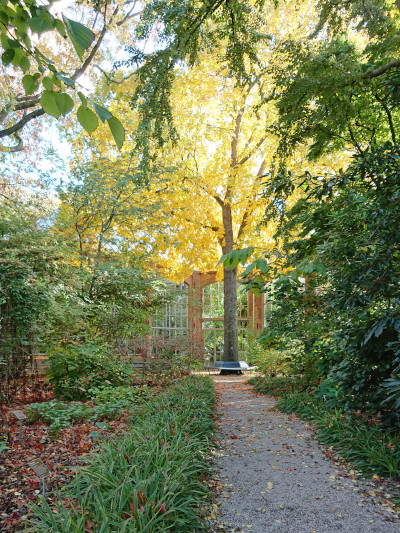 In October of last year I visited the Hortus Botanicus in Amsterdam. This was an almost religious experience, so naturally it took me a year to visit another garden like it. This past weekend it was time for the Oude Hortus in Utrecht. Another delightful experience - I'm well behind on using my vacation time, and it feels like I'm good to go for another half year. I've made up my mind: I'm going the hortus up.
That's a poorly translated pun; rest assured it's funny in the original Dutch.
In the Netherlands, 27 botanical gardens are members of the Dutch Association of Botanical Gardens, the NVBT. Several more gardens of all sizes exist that aren't a member for one reason or another. This includes public arboretums, centuries-old university gardens, but also an ecological garden that's open for one afternoon every week during the growing season. I don't plan on making a comprehensive list, but a brief search turns up about 40 gardens.
In the coming years I want to visit a bunch of them. This is hopefully the least interesting post in the series I want to write about that. It's a good excuse for me to write more - I enjoy writing, but rarely have anything interesting to say - and I'll visit the gardens either way. Stay tuined!